We are so excited to celebrate 14 years this month. We could not have done it without supportive customers and dedicated staff and partners! Read below about how we are celebrating all month long. We just sent out this press release to the community…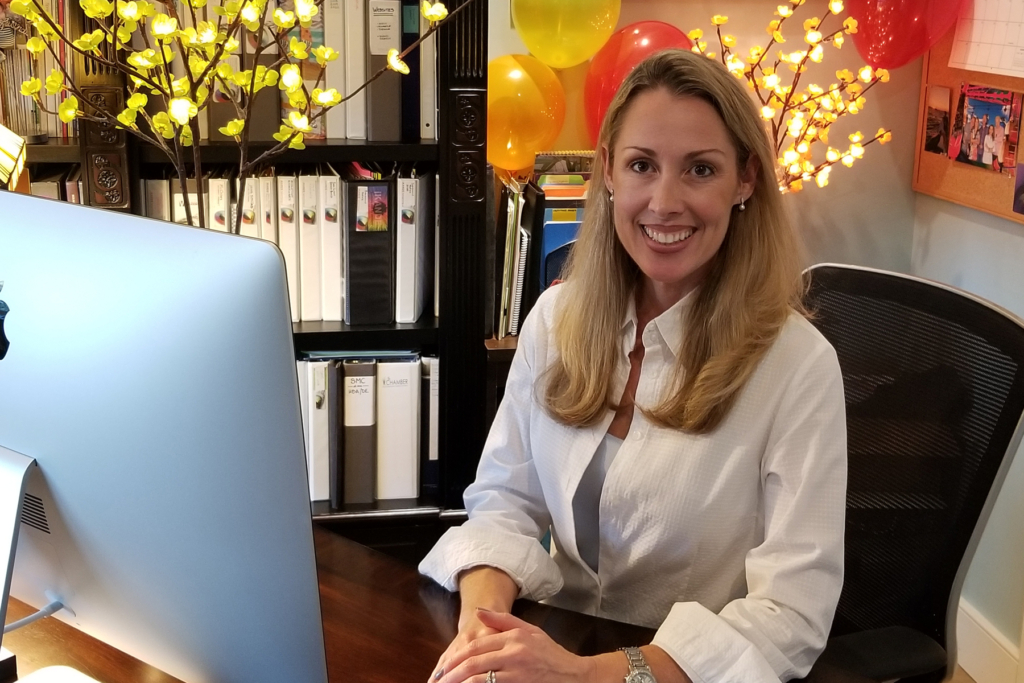 Pictured above: Damien Golden celebrates iKANDE's 14th anniversary in November. Photo credit: Ron Golden 
Locally owned design company, iKANDE, has less business, mainly due to COVID-19, but owner, Damien Golden is still grateful. Mrs. Golden says, "Even though business is half of what it was a year ago, I consider us fortunate to celebrate being in business for 14 years. Like any business we've had our struggles, but we've also had great successes over the years. It's about being grateful for supportive customers and staying nimble when uncertainty knocks at your door and then stays beyond its welcome."
Being out of work is not foreign to Mrs. Golden. She was laid off from her position at a mid-sized advertising agency in 2006, along with thousands of other Americans. She decided to embrace a new chapter in her career. With a background in graphic design, advertising and marketing, and with the support of her family, she was positioned to embark on entrepreneurship. She started with small design jobs and then provided more services as her reputation grew. By 2009, her husband, Ron Golden, joined her and they built iKANDE Advertising into a multi-faceted and profitable woman-owned virtual advertising agency by 2012. The company's 14th anniversary provides an opportunity to take stock and focus on the future.
In honor of the anniversary, we will roll out a month filled with specials and freebies to help area businesses work on self-promotion during the pandemic and beyond. Business owners can take advantage of the offers by following @ikandeAdvertising on facebook. iKANDE greatly values efforts to support the community. They will also share their favorite local businesses throughout the week leading up to Support Local Saturday.
About iKANDE
Damien Golden, with a graphic design, advertising and marketing background, started the company in 2006. The experienced staff provides affordable, award-winning web design, graphic design, print and social media to medium sized companies in the home building, real estate, hospitality and legal fields.
"Working with iKANDE is effortless – Damien has the business savvy to quickly grasp concepts and turn out exceptional visuals with very little revision required – and all within the committed deadlines. I can't say enough about the quality, the speed, the attention to detail and the effectiveness of her work!"
~ Krys Johnson, Communications Specialist, City of Rehoboth Beach
See more customer testimonials here…