When the owner of Middletown Kitchen and Bath reached out to iKANDE for a new website proposal, he had very specific branding thoughts on how the website should unfold for visitors and customers. Clean lines, white space, clear navigation, SEO, and the ability to make simple updates and blog on a regular basis are all present. Everything he needed, plus more, was possible because of the open dialogue and insightful questions.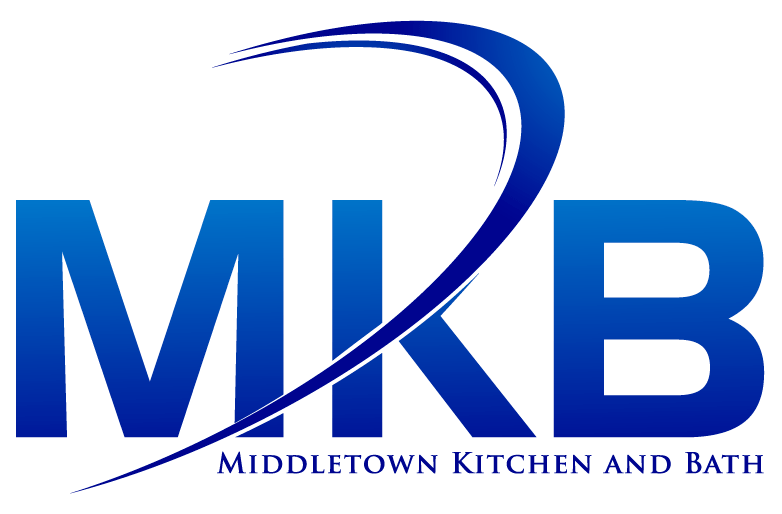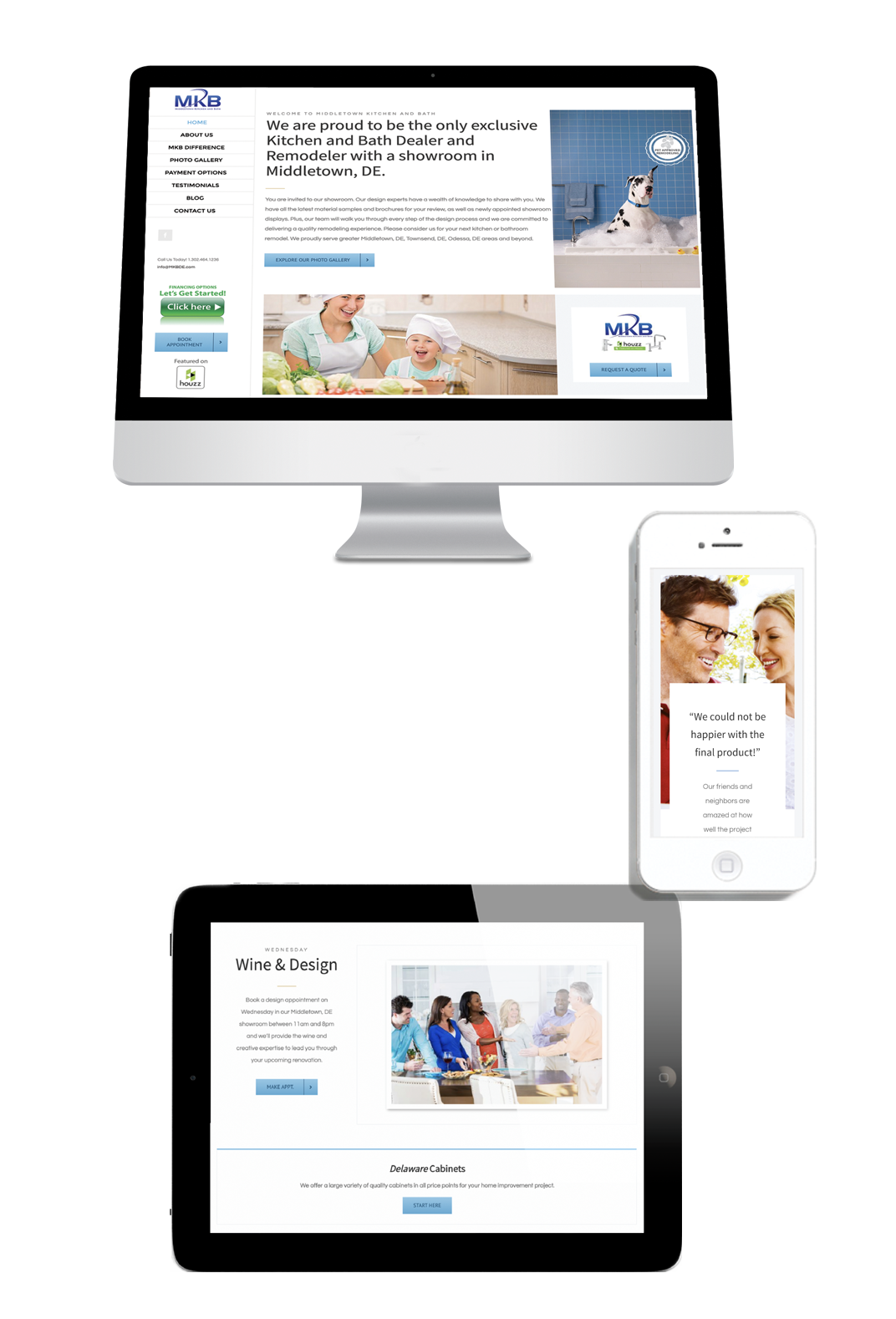 From desktop to laptop to smart phone, with a mobile-friendly website, every online visitor can easily navigate through the site with the bold main navigation buttons. Social buttons and contact info are right underneath making it easy for a potential customer to quickly find the info they need online or reach out and call or connect with a Middletown Kitchen and Bath representative.
With dozens of happy customers, highlighting positive testimonials was easy. Laying them out in an inviting scrolling page also adds to the effect. The owner is a pet lover, so having some fun lifestyle shots mixed in with product photography was a must. Dropping in some simple typography drove home the message and kept the layout fun.
Customer service is at the heart of Middletown Kitchen and Bath's mission and culture. By appointment, you can participate in Wednesday Wine and Design events. It's a perfect way to kick off your renovation project and really get to know the team of professionals that will be working with you through the entire process from design to finished remodel.
iKANDE prides itself on applying the right people to the project. Plus, because we have a virtual team, we'll only call upon the professionals needed for your unique project, or website. Here's what went into the creation of the MKBDE.com website.
"Middletown Kitchen and Bath contracted with IKANDE Advertising to create our Web Site in mid 2015. I could not be more pleased with the process, final product and continuing customer service. I did considerable research on the anticipated cost prior to seeking estimates, and had a great idea of the budget before-hand. Practicing what I preach, I sought out 3 estimates. The first was an obviously low price, the company bidding never met with me and did a client interview, and I had no confidence that I would receive what I was looking for. iKANDE's price and the 3rd estimate were very comparable. The decision came down to the fact that IKANDE was referred to me as a member of the Home Builder's Association of Delaware, of which I am a sitting board member, and a unique connection that she and I shared professionally due to her work for the Outlaws. Damien took the time to meet with me personally and do a detailed interview. Upon agreeing to a scope of work and signing a contract, a project schedule was supplied. Upon completion I was supplied with the web-site I was looking for and more. Between the quality of the site, the SEO friendly content management system, and my own blogging and SEO efforts, after only being live for a few months I am already ranking on the first page of organic search results for key words in my immediate market, and my web site presence already has a 71% grade via buzzboard.com. To say I am extremely pleased is an understatement."

– Mark Gandy
Owner, Middletown Kitchen and Bath