Calls to Action were strategically placed throughout the site. They help guide visitors to important information and encourage them to connect and contact the firm.
By using different visual elements and moving them at different speeds, as a viewer scrolls down the SPWdeLAW home page, the illusion of depth is created.
An inviting website without polished copy will quickly loose visitors. Provide the right amount of copy to entice a potential client to reach out for more.
The SPWdeLAW website automatically adjusts and adapts to any device screen size – from desktop, laptop, tablet, or a mobile phone.
Design Should Be User Friendly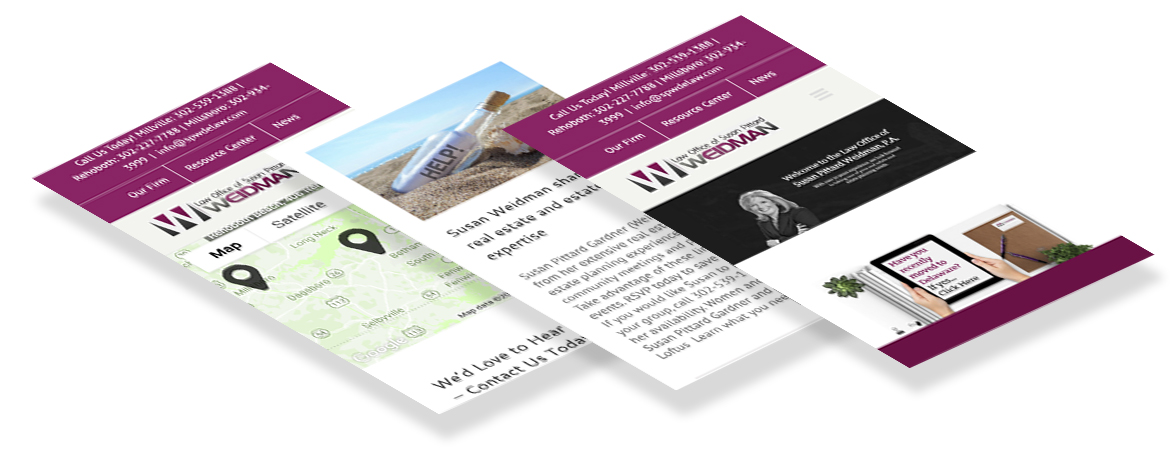 Maybe it's time to refresh your website too…
When you think law firm, do you think of stuffy people in buttoned up suits using big words or legal jargon? Well, you won't find that at the Law Office of Susan Pittard Weidman. Everyone is professional, knowledgeable and straight forward, but they also talk to you like a family member or friend. Even their conference rooms look like your dining rooms. Right away clients are welcomed in by smiling staff and immediately put at ease. And that is why they were seeking a website that captured their culture and demeanor in an inviting online presence. They wanted a website that conveyed a similar experience a new client would go through as they entered any one of the law offices of Susan Pittard Weidman.
The struggle:
• The firm was loosing potential clients every month because their website wasn't live.
• The lead attorney and owner, Susan Pittard Gardner, couldn't find the right creative team to understand her vision or needs so that her website could be completed.
iKANDE was the third design firm tasked with bringing the website to life.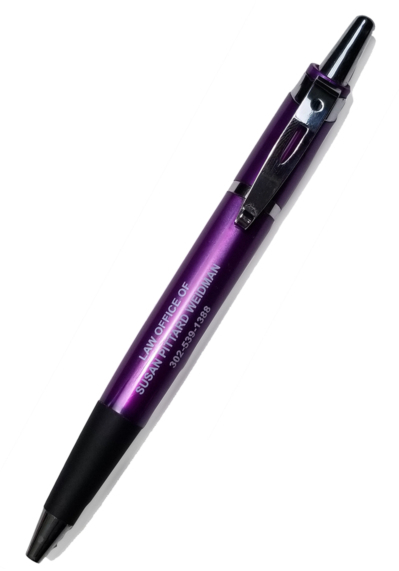 • Take the time and get to know Susan and her staff. Through discovery and many hours of Q&A, copy writing and proofing sessions, the essence of the Law Office of Susan Pittard Weidman was translated into a website.
• The website provides just the right amount of information through thoughtful, responsive design, inviting copy, and calls to action to entice a visitor to reach out to the firm. And for referrals, the warm and inviting home page gives a glimpse as to what it is like to work with this sharp group. More people who have been referred to the firm are now hiring them.
Susan and her staff couldn't be happier with their new website and look forward to adding content in the coming months. When they need more in-depth technical help, iKANDE will provide support.
"You deserve a medal for being able to get done what 2 other advertising firms could not complete!" – Kathy T., Administrative Assistant