We are excited to offer Quick Live Websites!
We are starting to schedule website projects for June 2023, so reach out to iKANDE today to get on the calendar.
Your 5-7 page Quick Live Website is just a few clicks away. Our talented web design team developed WordPress site templates with an affordable budget and efficient timeline in mind.
This option is perfect for a business or organization that needs…
A new website.
Within a fixed budget.
On a short deadline.
A new site built by professional web designers and web developers.
Peace of mind because your website will be hosted on a highly secure server with daily backups.
And because it's a WordPress template, it also provides some of the same functionality and plugins as our custom websites.
Plus, your new website will be able to grow with you as your business grows.
We've got your back!
After your website goes live, you can make updates as needed or feel free to call on us to help if you ever get stuck.**
Quick Live Website Description
We understand building a brand and website from scratch can be a monumental task. That is why the Quick Live Website* was created. It's an invaluable tool that adds clout to your brand immediately by solidifying your online presence.
3 WordPress templates
You have the option of choosing between 3 templates for your new site: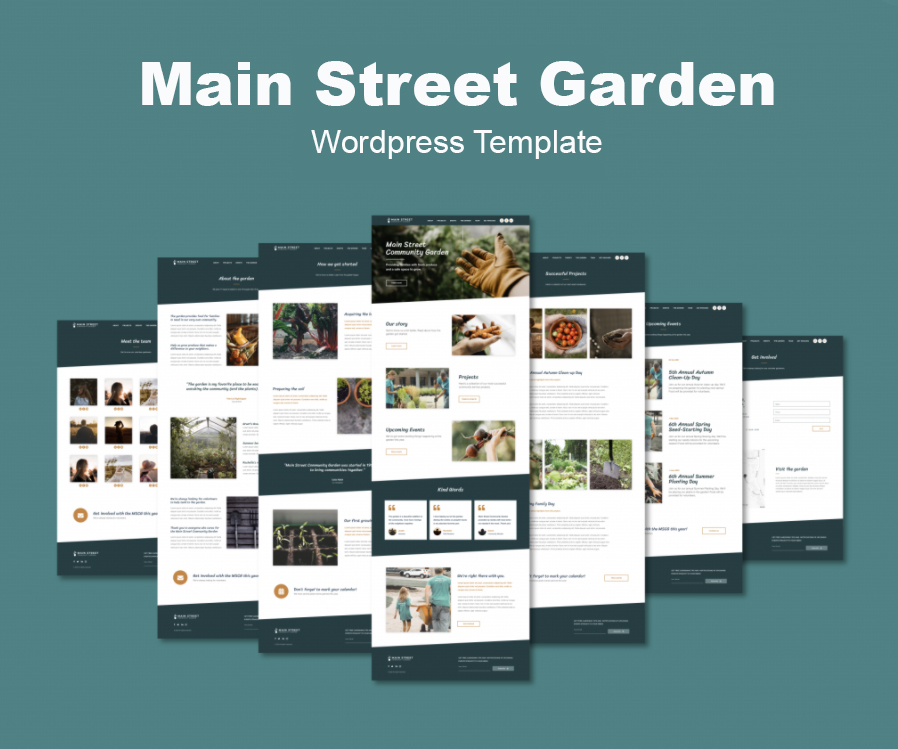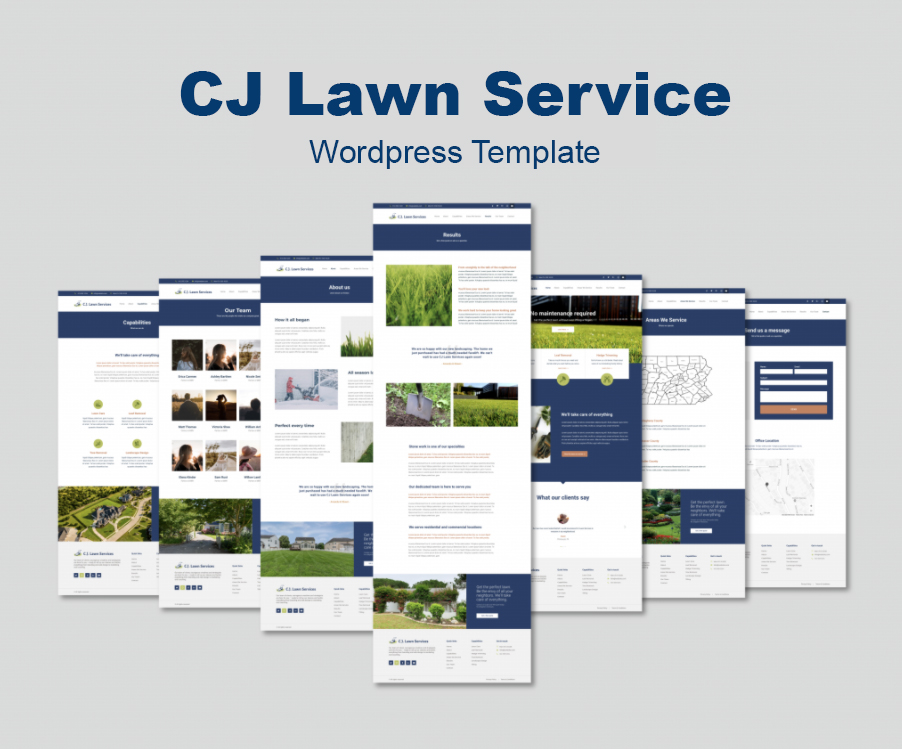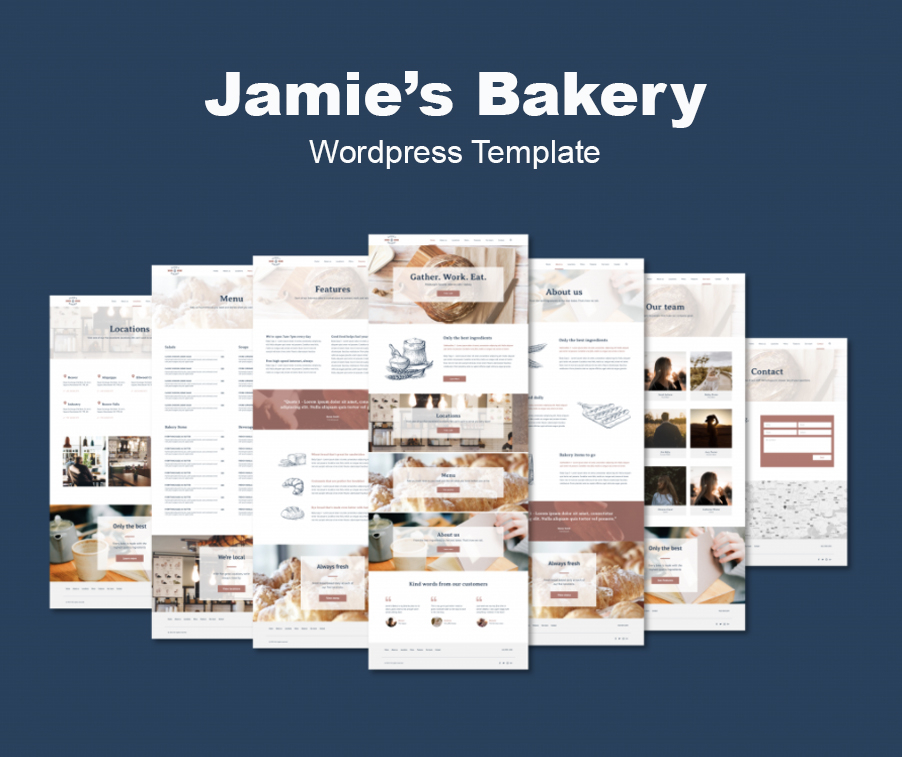 What's included with your new website:
Pick One (1) of our Three (3) custom WordPress templates (shown above)
5-7 Site Pages (For example: Home/About Us, Our Team, Testimonials, Services, Contact Us)
Add your content, your branding colors, and images (customer provides content)
Up to 24 Gallery or Team member images (based on template chosen, customer provides photos)
Installation of standard plugins – SEO, Image Optimization, Page Speed Optimization
Up to 5 stock images included
Responsive design
User-friendly navigation
Simple contact form (client to provide 1 email address for form submission to be sent to)
Google Map of business address on Contact Us page
Favicon and up to four (4) social icon links
One User set up within the website's Admin area so you can make future edits/additions
A new website within 4 to 6 weeks of project start date*
Hosted by iKANDE on a highly secure server where daily backups occur
And more
Added Bonus
Privacy Policy, Terms & Conditions, Thank You (after contact form submission) and 404 pages included, free of charge.
Training – Access to online web training videos.
Affordable Investment
If you are interested in a Quick Live Website for your company, we are offering all the above for $3,950**.
Next Steps
Once you've made full payment of $3,950**, here are the next steps:
First, you'll have two weeks to provide your website content (all text), logo(s), and brand images (as needed) – hence the Quick Live name.
Once our team has everything, you will receive a brand board (shows your new website fonts, colors, etc.)
You will review and provide one round of edits, if needed, of the brand board
Once #1 & #3 above are complete, your site prototype will be created by our designers.
Next, you'll receive a link to review the working prototype of the new website and you'll have 24 hours to approve OR ask for one round of changes.
Our team will make any edits from your one round of changes list, set a Go-Live date, and follow up with you.
Then our team will facilitate your new site going live for the world to see!
Congratulations – You can finally promote your new website via social, press releases or however you deem fit.
Want to take a test drive?
See a Real Estate Law site here…
Get Started
Contact iKANDE here to ask questions or to get Started!

Please Note: *Once your new Quick Live Website project is assigned a start date, you'll have two weeks to provide your content (all text), logo(s), and brand images (as needed) – hence the Quick Live name. Once our team has everything, your website prototype will be created by our designers. You'll receive the working mock-up of the new website and you'll have 24 hours to approve or ask for one round of changes. If you need more time than that, we encourage you to check out our Semi-Custom Websites which have a little more flexibility.
An example of a Semi-Custom website would be if you chose one of the above WordPress templates to move forward with and also needed to ADD ON copyrighting, and/or keyword search, and/or an additional page(s) added to the above. Contact iKANDE today if you need a personalized, Semi-Custom website quote.
**Future hosting, domain name, quarterly maintenance and security time will be invoiced separately. Please request pricing for each.