Industry: Watercolour Artist
The Client: Aubré Duncan
Price Range: $3,900 – $4,900
R.O.I.: Online sales and commission requests have risen.
______
The Challenge:
Aubré's previous website was designed years ago and was out of date. Her gallery portrayed her works only as small thumbnails and to many were on display. The background was dark and uninviting and completely misrepresented the bright and colorful artist Aubré has developed into. The cumbersome website married with poor navigation quickly frustrated viewers. Aubré also wanted a Content Management System (CMS) that made it easy for future updates.
The Solution:
A brand new website where you can learn more about Aubré, what she is currently working on and see her watercolours in a larger format in an easy to navigate website. The bright white background framed with wainscoting creates an inviting beach feel. Signing up for Aubré's eNewsletters is easy and links to past eNewsletters are all on one page. The gallery caters to both of Aubré's clientele: those who collect originals and those looking for affordable reproductions.
There is truly something here for everyone and with the added shopping cart, acquiring one of Aubré's watercolours is easy. Also, the new CMS makes updates by Aubré and her advertising team quick and easy.
R.O.I:
Website traffic has risen, sales have gone up and clients return to see what is new from the aspiring artist on a consistent basis. The website is now a sharpened tool that promotes Aubré, her work and sales.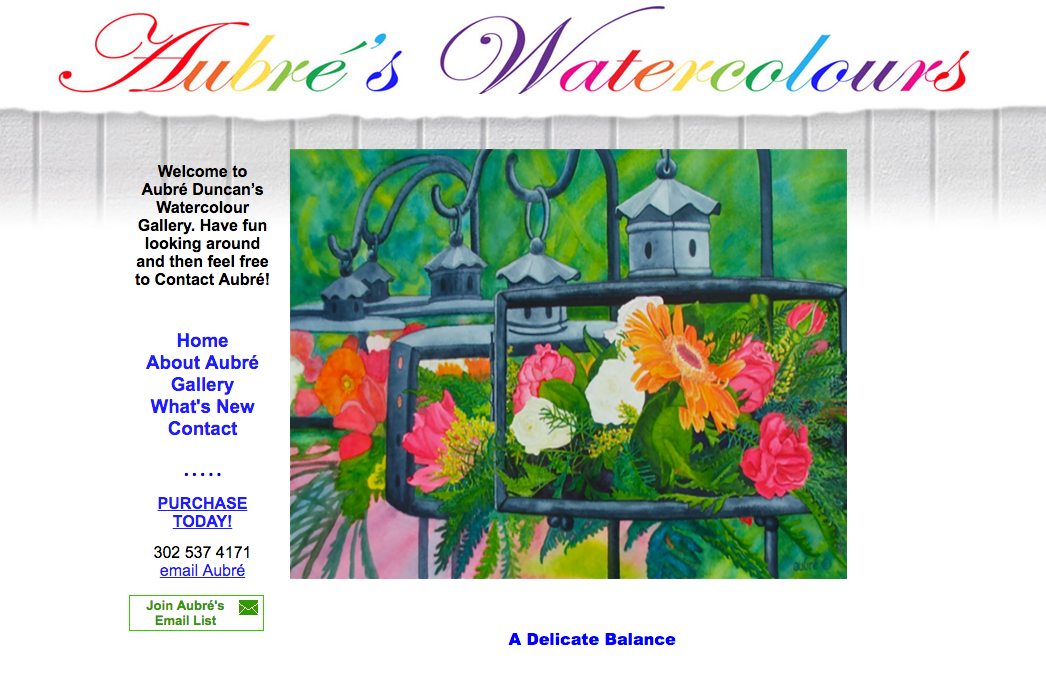 ---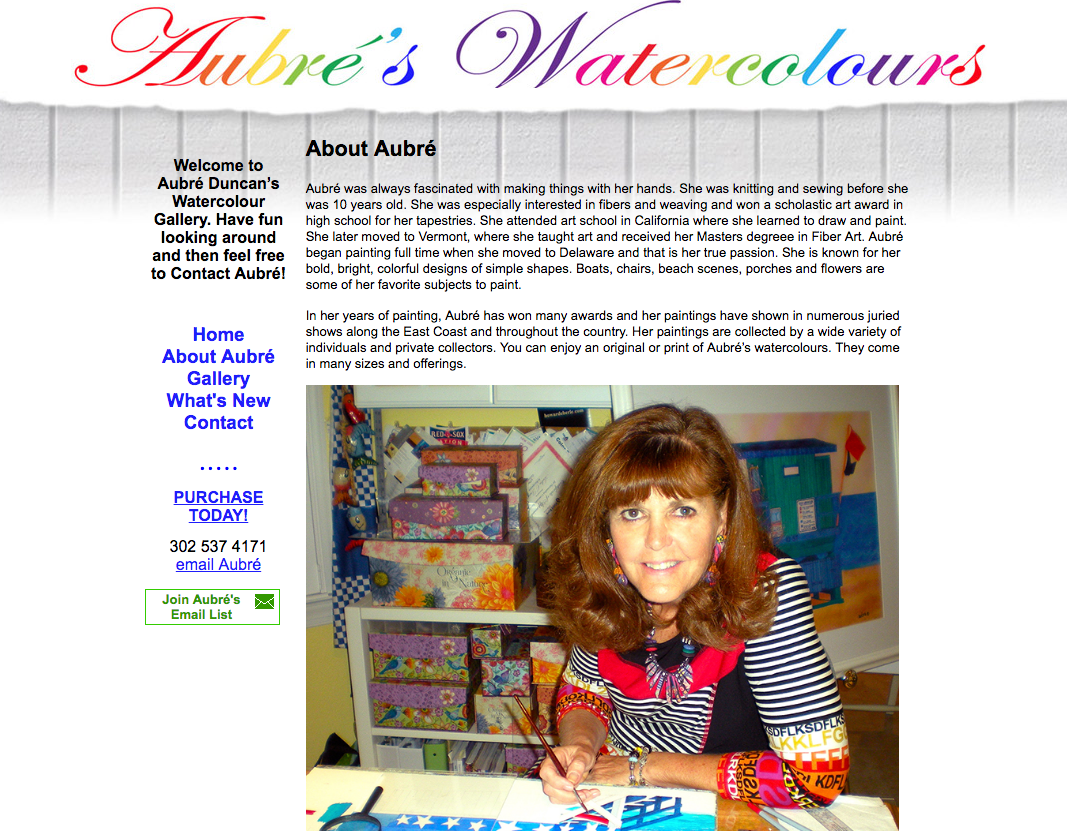 Aubré chose iKANDE because…
"They are real people, not some cyber space person that you never meet or talk to. There is nothing more personable… than an actual person!"
Aubré Duncan