Overview of Tomasetti Law website
Industry: Real Estate Law and Estate Planning
The Client: Tomasetti Law, LLC
Price Range: $4,800 – $5,500
R.O.I.: Tomasetti Law gets at least 2 quality contacts via their website per week.
. . . . . . . . . . . . . . . . . . . . . . . . . . . . . . . .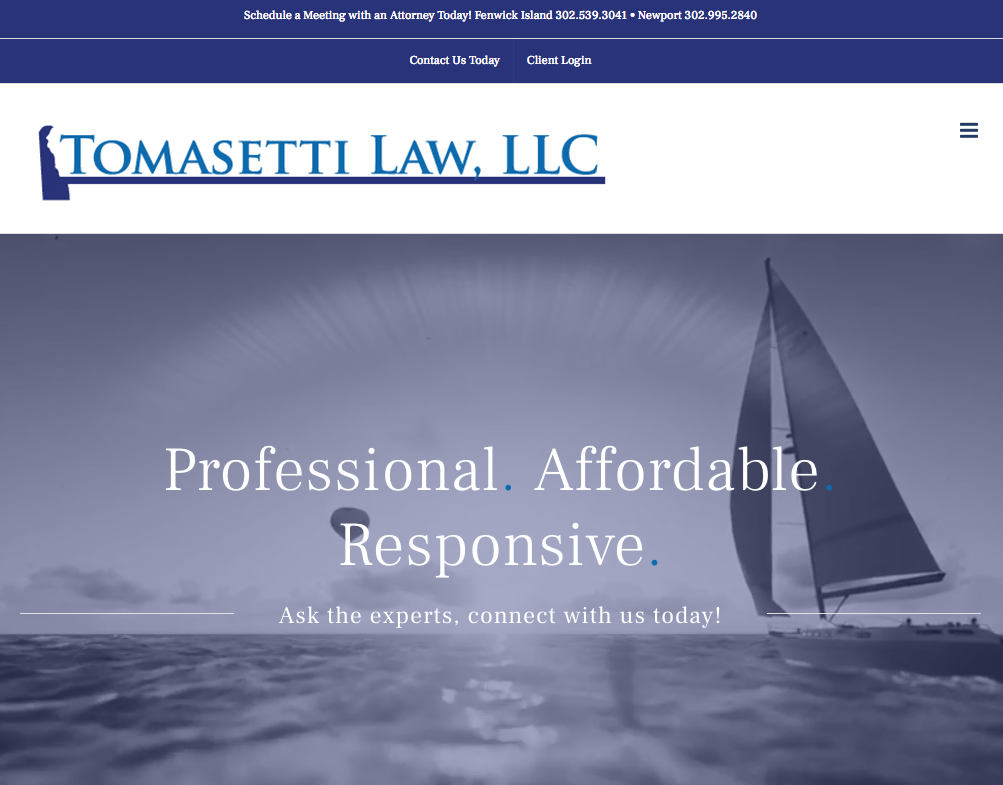 The Challenge:
Tomasetti Law's previous website was sparse and outdated. Nothing like the actual firm. Or the combined 38+ years of experience of Ray Tomasetti Jr. and Chip Armbruster, III. They needed an online presence that presented itself on page one of search inquires. Plus, they needed a website that shared the basics of their industry along with highlighting what makes Tomasetti Law firm different from their competition. Mainly their hands on approach and high level of responsiveness.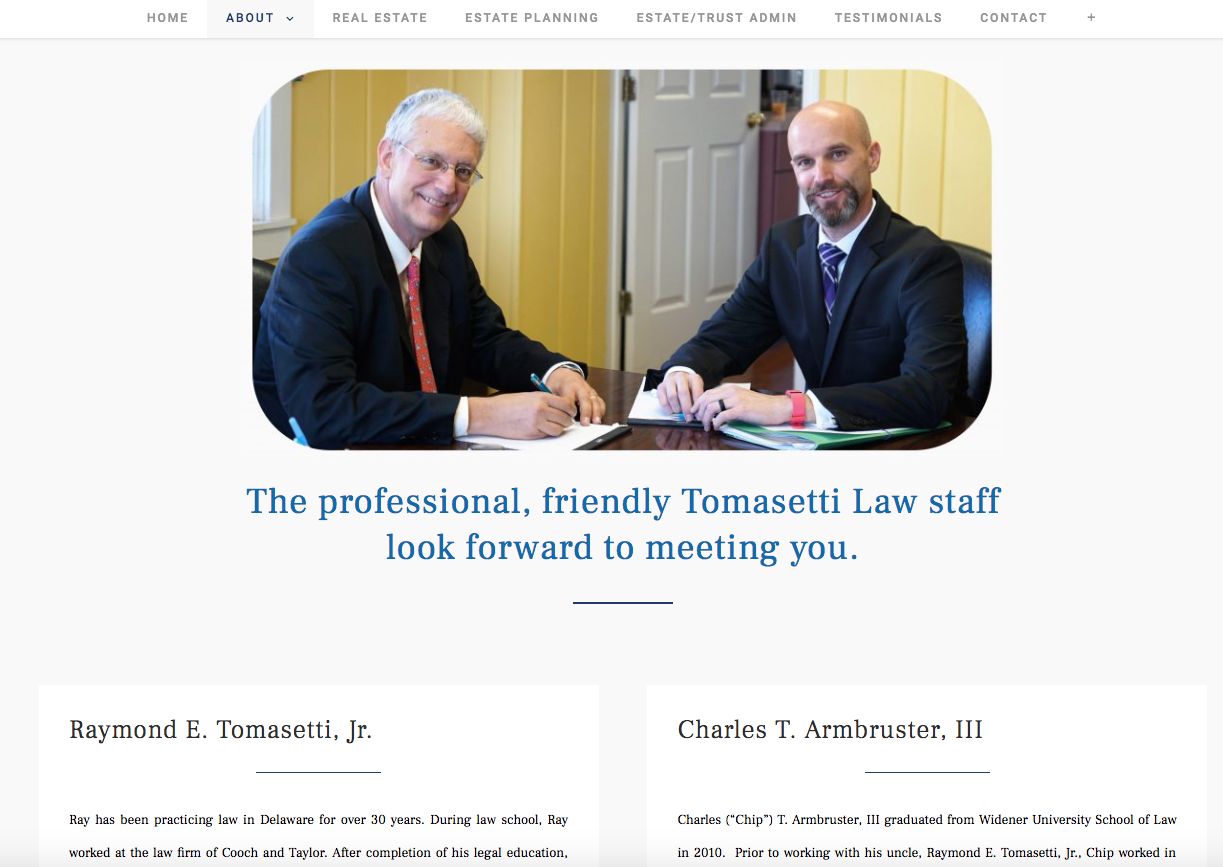 The Solution:
A clean, professional, website with a parallax design. The welcoming video loop on the home page is inviting, adds movement and mirrors the geographic location around the two offices in Delaware. Through easy to understand content, real estate law, estate planning and more are explained.
Along with large photos, open white spaces, and calls to action, the website has a cohesive design from page to page. Plus, two auto fill forms were added to help with the intake process. The website is now a valuable tool for potential and current clients, along with office staff too.
The new website has organic SEO built in. Now when a search is conducted in the area, Tomasetti Law shows up on page 1 more often. As a result, the firm gets at least 2 contacts via their website every week.
How would you like over a 100 new potential business leads this coming year? A new professional website with SEO built in can do that for your company too.