Overview of the Capstone Homes Large Tri-fold Brochure
Industry: New Home Building
The Client: Capstone Homes
Price Range: $1,650 – $1,950
R.O.I.: As of February 2021, it has helped bring in 2 new projects which equal well over $1 Million.
. . . . . . . . . . . . . . . . . . . . . . . . . . . . . . . .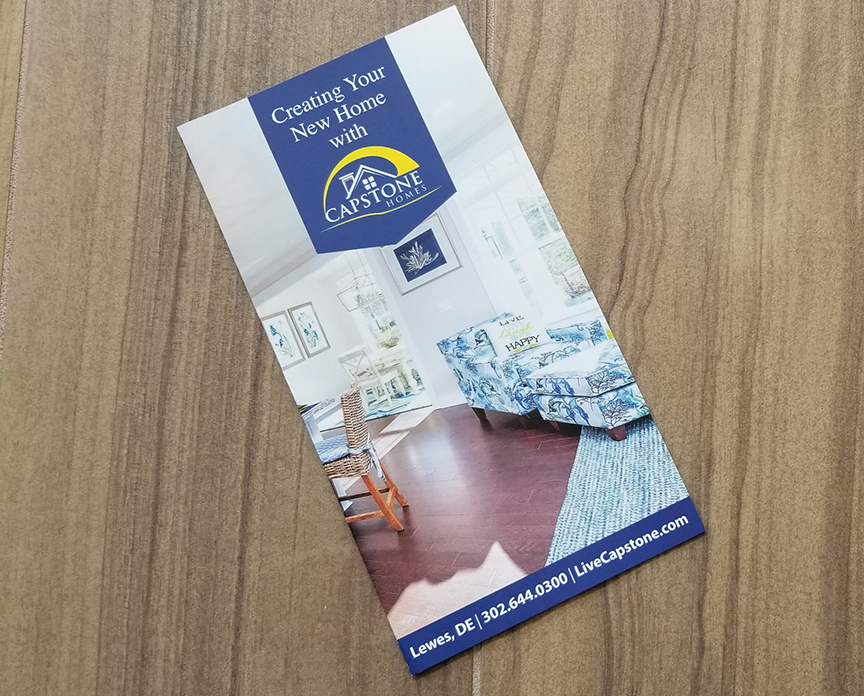 The Challenge:
Capstone Homes needed a company brochure that helped tell their story.
This oversized branding brochure successfully highlights Capstone Home's competitive edge. They are the area's only new home builder offering a fully customized new home for an incredible value. The brochure was originally distributed to all of Capstone Home's Sussex County, Delaware communities. However, a more creative approach evolved. The brochure accompanies follow up thank you letters and is shared with real estate partners.
The 17"x11" tri-fold brochure uses larger fonts and attractive design to communicate this home builder's competitive advantage.  They have sought after addresses, in-house drafting, design and craftmanship. They also provide unique customizations that competitors don't provide. Through large, inviting photos, a viewer can get a feel for what Capstone Homes builds.  The brochure also shows fresh interior architecture and well-planned communities.
As stated above, the brochure helped bring in 2 new projects for Capstone Homes which equaled well over $1 Million.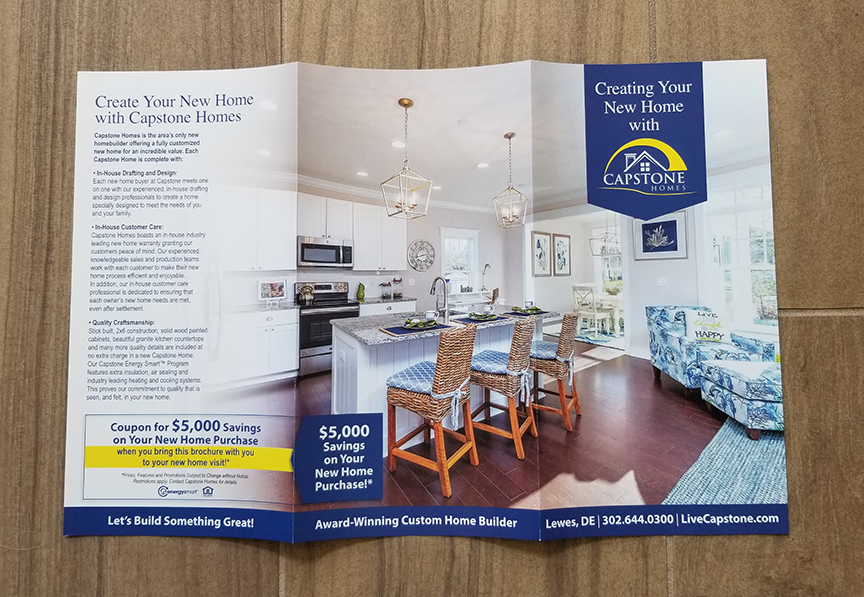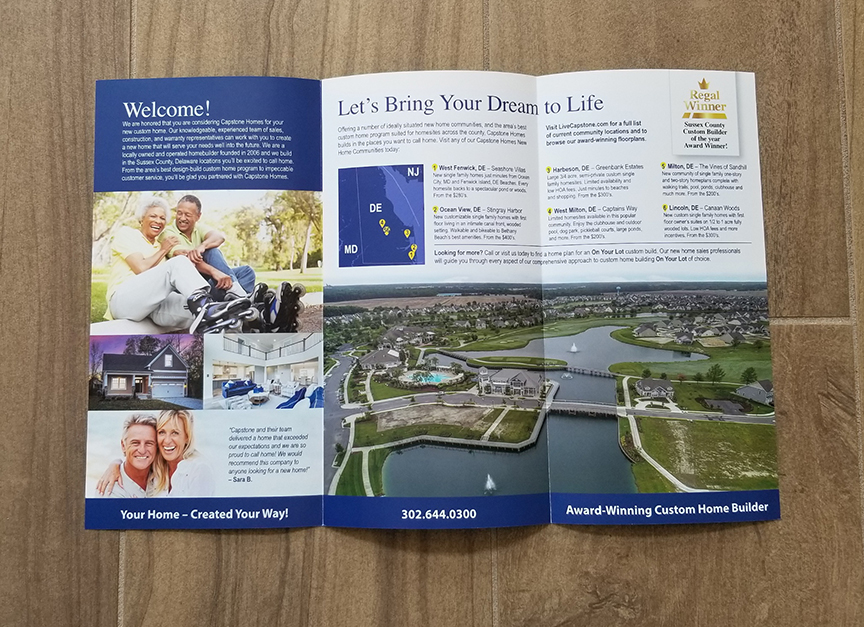 The Demographic:
We kept the target market in mind. Within the brochure, two lifestyle shots mirror 80% of Capstone's retiree or soon to retire target audience. The positive testimonial also helps build trust with the reader. And with just the right amount of copy, a curious potential customer can learn more about Capstone and what makes them different from the competition.
The Right Partner:
iKANDE was able to provide creative ideas that would help Capstone Homes stand out in a brochure format. The project was turned around quickly and printed on an attractive, smooth paper stock. Plus, it was larger than the average tri-fold brochure helping this home builder stand out among their competition.
Need help standing out from your competition? iKANDE has some ideas just for you, contact us today…