Project Brief
Overview of Coastal Gardeners Logo
Industry: Non-profit
The Client: Coastal Gardeners
Price Range: $995 to $1,495 – Contact iKANDE for an estimate that meets your unique needs
R.O.I.: Renewed energy and excitement within the club
When Coastal Gardeners in Delaware realized they had an urgent need for a professional logo, they turned to one of their own members for guidance. Damien Golden, owner of iKANDE, had extensive experience to lend. The club is made up of over 2 dozen male and female members in and around the Bethany Beach and Ocean View areas. After initial conversations that included review of the questions within the new logo planner, the new logo project was ready to commence. Research, sketches and designing various proofs ensued. Not all the logos made it to the final unveil with the logo committee. Only the 5 best logos were presented.
The challenge:
• The garden club had been around for 3 years and didn't have a consistent logo.
• Create a professional logo that married well with their tagline,  in a timely manner, and that would reproduce well large and small.
Process & Solution
• First, an in depth conversation was had about the needs of the club. Next, numerous questions were posed to the VP of the Garden Club. The use of the new logo planner was helpful during this phase in order to gain clarity about numerous needs the new logo had to contain. And also gaining insight from the logo committee on other logos they found appealing was important. Great conversations up front have an immense impact on the final logo.
• Next, iKANDE set about the task of research, sketching and creating logos for an internal review. The staff reviews all logos designed and through a democratic process, eliminates all that do not meet all the club's, or client's, criteria.
• Finally, because we could not meet in person, the best 5 color logos were presented to the committee via email. They then reviewed as a group and picked one! With just a few slight edits, iKANDE prepped and provided various versions for use and unveiled the new Coastal Gardeners logo at the January club meeting.
• Now, Coastal Gardeners has a solid brand in which to build upon. That is priceless and should help to grow their new club.
Happy Clients
"We needed a logo for our garden club, and IKANDE did a wonderful job. We were listened to as far as what we wanted in our logo. The process was very professional and quickly completed. We are extremely pleased with the results." – Sally S., President, Coastal Gardeners
"My experience with iKANDE was very positive. I am a member of a garden club in Bethany Beach, DE. Our club needed a logo which will be used for business cards, banners, t-shirts, hats, and other merchandise. Three members of our garden club executive board started the logo committee. We turned to iKANDE to create our logo. All of us found that working with iKANDE was easy and very organized. Throughout the process, we had the opportunity to give our input as to what we wanted to see in the final logo design. This was very important to us. We feel that we have a design which reflects what we value as a group of gardeners and also one that fits our motto, "Planting Our Roots By the Sea." – Cheryl Q., Vice President, Coastal Gardeners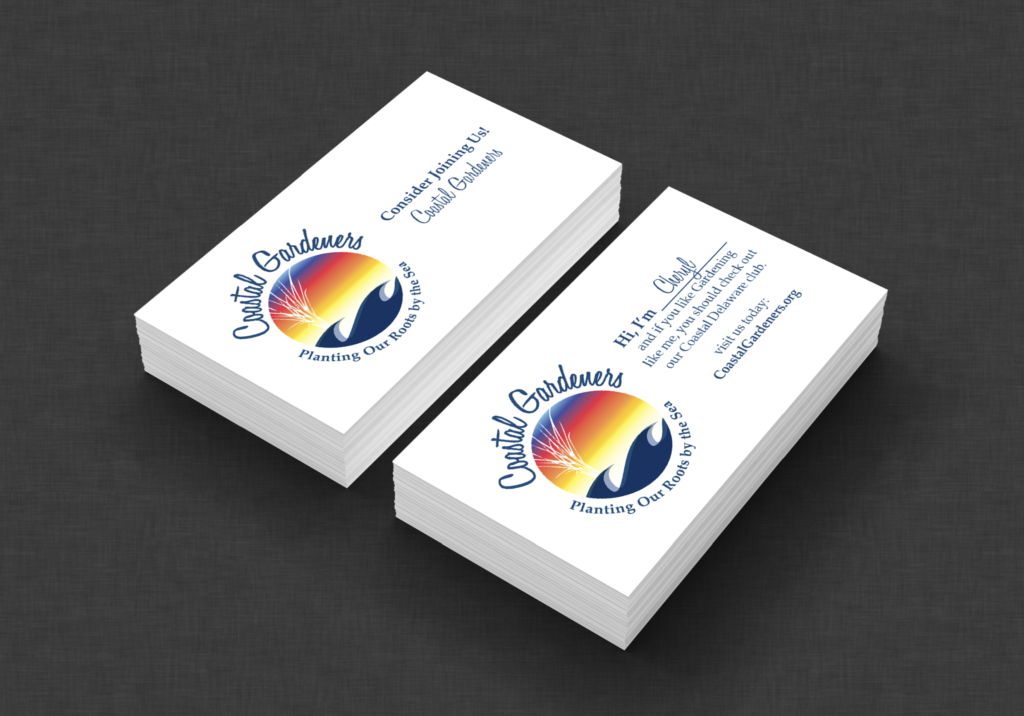 Potential business card designs.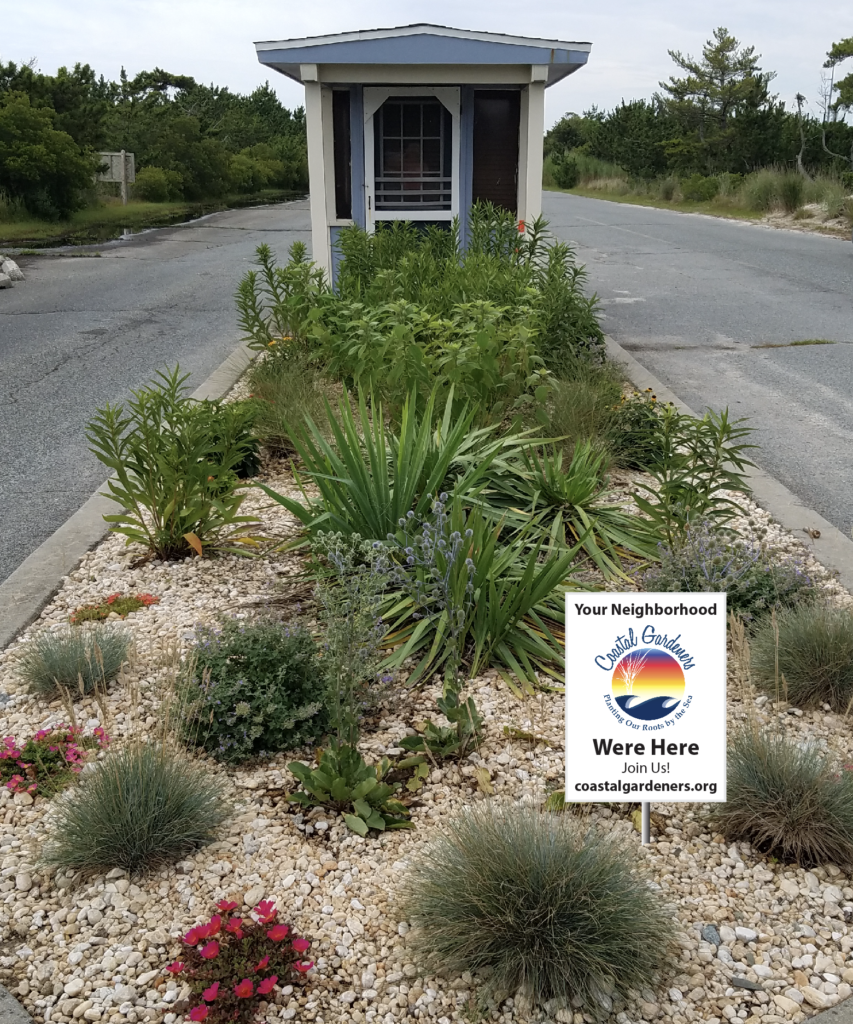 Potential project signage.