Overview of City of Rehoboth Parking & Walking Guide
Industry: Municipal
The Client: City of Rehoboth Beach, DE
Price Range: Inquire within for an estimate using your unique specs
R.O.I.: Invaluable guide for City of Rehoboth tourists and residents
. . . . . . . . . . . . . . . . . . . . . . . . . . . . . . . .
The Challenge:
The City of Rehoboth has annual updates in parking, walking and township guidelines. Communicating them effectively and efficiently each year can be burdensome on township staff and personnel.
The Solution:
Design and illustrate a handheld parking and walking guide. With a lager format (22″x17″) fold-out map and guide, a plethora of current information can easily be communicated in print. One side of the guide is a large, easy to read map.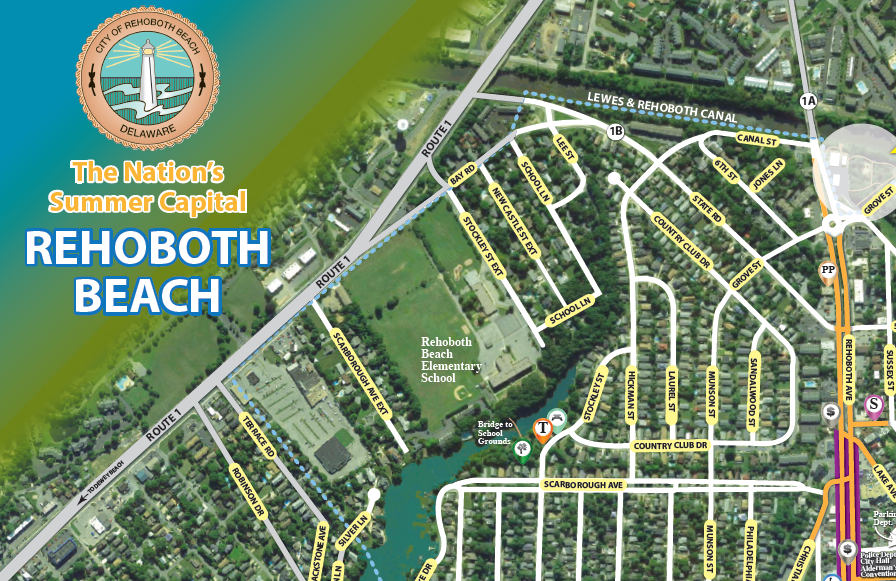 The other side gets into the nitty gritty of general parking information, DART park and ride, scooter information, parking permits, the beach, handicap visitors, bathhouses, bicycle rules, safety and much more.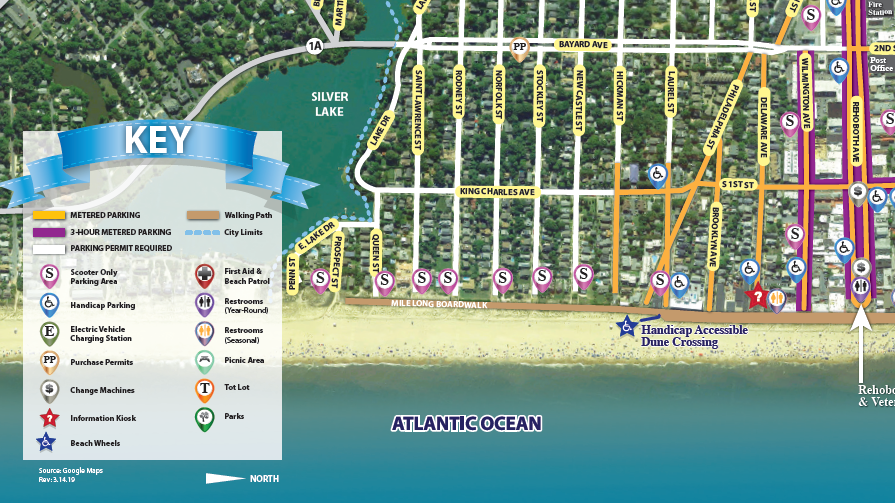 Once the printed version was approved, an electronic version was also created to go on the township's website.
Need a community or township map, but not sure where to start? iKANDE prides itself on simplifying even the largest of projects. Stress less, contact iKANDE today.
"Working with iKANDE is effortless – Damien has the business savvy to quickly grasp concepts and turn out exceptional visuals with very little revision required – and all within the committed deadlines. I can't say enough about the quality, the speed, the attention to detail and the effectiveness of her work!"
~ Krys Johnson, Communications Specialist, City of Rehoboth Beach